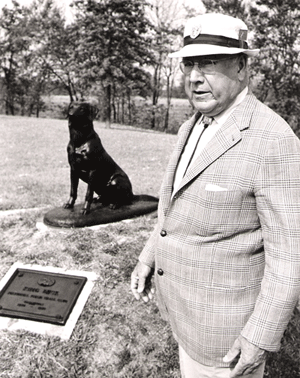 John Merrill Olin
(1893 - 1982)
(A Guiding Force in the Conversion of Subsistence Hunting Into Sport Hunting
and the Management of our Wildlife Resources on a Biological Basis)
by
Edward L. Kozicky
Director of Conservation (1956 - 1982)
Winchester Division, Olin Corp.
Every worthwhile effort in our society has been sparked by visionary men and women who were not satisfied with the status quo but sought a better answer or way. Such a person was John M. Olin inventor, industrialist, philanthropist, sportsman, conservationist, and champion of private enterprise1. He came along when hunting was emerging from a household necessity into an outdoor sport.
In my retirement, I have become more cognizant of John M. Olin as a sportsman and conservationist than when I was his employee for 26 years. Incidentally, he had the unique ability of making one feel like a respected colleague rather than an employee. And if you were fortunate enough to be his fishing guest for Atlantic salmon on the Moise River in Canada or hunting guest for bobwhite quail on his plantation in Albany, Georgia, there was no need to die and go to heaven; you were already there!
Olin's contributions to sport hunting throughout his life were manifold. An early contribution was as a delegate of the Western Cartridge Company to SAAMI (Sporting Arms and Ammunition Manufacturers' Institute), which is a consortium of the leading arms and ammunition manufacturers. The purpose of SAAMI is to address problems, such as current and future markets for their products, on a united base. In every sense, John Olin was a steward of sport hunting within SAAMI, yet he never sought recognition or credit for his efforts. He was at the helm of important SAAMI committees, ranging from the Protection and Restoration of Game to the Executive Committee. He helped to guide the management of our wildlife resources out of the political largesse stage into the biological management phase the basis of modern game management.
John Olin grew up with the old Western Cartridge Company in East Alton, Illinois. His apprenticeship afield was served at the turn of the century when the nearby Mississippi and Illinois rivers teemed with wildfowl, and the rough little family farms of eastern Missouri and southwestern Illinois were bobwhite country supreme. Olin was a lifelong sportsman who embodied the deepest meaning of the term, investing his hunting and fishing with pride, honor, and tradition.
Olin joined his father at Western Cartridge in 1913 as a chemical engineer, and shortly after World War I, applied progressiveburning smokeless powder to paper shotshells for the first time resulting in the famous SuperX load. During the 1920s, John Olin became First Vice-president and member of the Board of Directors at Western Cartridge Company. Here he forged his convictions into policy.
During the twenties, our nation's game supply was decreasing at an alarming rate. Subsistence hunting and changing agricultural practices had reduced our nation's game supplies to an alltime low ebb. State game departments were mainly staffed by political appointees. In addition, the dust storms of the early thirties fueled the need for the conservation of our natural resources, including wildlife; consequently, people, such as John Olin, became concerned about the future of our wildlife resources.
One of Olin's most important involvements during that period was as Chairman of the SAAMI Committee on Restoration and Protection of Game. It was this committee that directed Aldo Leopold's classic, "Game Survey of the North Central States2." According to the late Senator Harry B. Hawes, author of the Duck Stamp Act, this investigative effort brought Leopold into active work in the field of game management.
Begun on July 1, 1928, Leopold's monumental study was the first of its kind. Its purpose was to appraise the chance for the practice of game management as a means of game restoration in the north-central region. In his preface, Leopold noted: "The survey was financed by the sporting arms and ammunition industry. The motive hardly requires explanation. Success in game restoration means continuance of the industry; failure in game restoration means its shrinkage and ultimate liquidation."
The game survey was a comprehensive, objective, and professional analysis of the game resources of a large region. Many of the findings were used in developing "An American Game Policy," adopted by the American Game Conference in the late 1930s, It was one of the first and greatest blueprints for game management and marked the dawn of scientific game management. Leopold followed this effort with his classic book, Game Management3, which became the "bible" of the game management profession. And within the Acknowledgments of the book, Leopold recognized John Olin, Chairman of the SAAMI Game Committee, for his effective help in obtaining time to compile the manuscript
When John Olin was chairman of that historic SAAMI committee, one of the most pressing problems was a growing rift between two key conservation groups. The Game Conservation Society was founded in New York in 1912, just one year after the legalizing of the hunting preserve concept in that state. The main interest of the Society was the propagation of game. The Society sponsored the original Game Conservation Institute at Clinton, New Jersey, in order to train game breeders. The American Game Association was started in New York in 1911 as the American Game Protection and Propagation Association. It was backed by SAAMI and directed its principal efforts to awakening the public to the need for wildlife restoration; however, the group's early interest in game propagation had vanished, and it had begun opposing the sale of penreared gamebirds for table use.
John Olin appreciated the purposes of each and endorsed their programs. He knew that enhancement of the nation's wildlife resources depended on habitat restoration, efficient protection, and game propagation. Outlawing the sale of penreared gamebirds for table use could restrict their commercial use hampering the young hunting preserve industry and other private management efforts. As chairman of the SAAMI committee, Olin channeled financial and moral support into both the Game Conservation Society and the American Game Association and it's not surprising that he was successful in persuading the Association to withdraw its opposition to the sale of penreared gamebirds.
The Game Conservation Society, with support from SAAMI, continued to operate the "Clinton Game School" in New Jersey until 1935. During the four years the school was in operation, it trained 145 men, of whom twothirds were professionally engaged in game breeding and game management. These were among the first technically trained employees of state game and fish departments. The Game Conservation Society was incorporated into More Game Birds In America which eventually became Ducks Unlimited. Another branch of the Society would become the current North American Gamebird Association. The American Game Association became the American Wildlife Institute which in turn became the Wildlife Management Institute of today.
Although most of these original groups are nearly forgotten, they were of great importance as citizen efforts in early game management. Some of these early programs were milestones in wildlife conservation, shaping actions and policy for generations. For example, John Olin's SAAMI committee also initiated fellowships for game management research at four state universities the real beginning of the cooperative wildlife research programs between state universities, the U.S. Biological Survey (now the U.S. Fish and Wildlife Service), and state wildlife agencies. It continues to be a unique cooperative effort that was instrumental in providing wildlife biologists and administrators to staff state and federal wildlife programs.
In 1931, when the Game Survey was published, John Olin and the Western Cartridge Company bought the floundering Winchester Repeating Arms Company. It was a bold move at a time when the economy was plunging to new depths and it committed John Olin more fully to game restoration than ever before.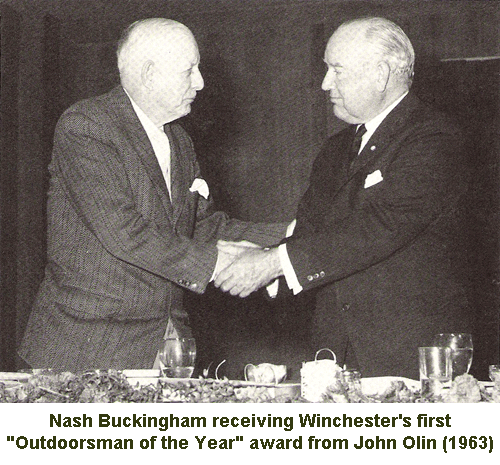 Some efforts in game restoration had been made by the Western Cartridge Company as early as 1910, but the real beginning came during the 1930s when Nash Buckingham was hired as an advisor for projects involving bobwhite quail. John Olin was becoming increasingly interested in quail management an interest that had been fueled by Herbert Stoddard, the great Georgia bobwhite quail biologist. (In later years, at his plantation near Albany, Georgia, Olin would break the traditional one quail per acre barrier. With his characteristic attention to detail, and by putting large land holdings under intensive management with the help of Herbert Stoddard, he would achieve an average of more than two quail per acre.)
Beginning in 1933, the gun industry had been subjected to a 10% federal excise tax a levy that evoked no cheers from the gunmakers or anyone else. After all, this was in the depths of the depression when the excise tax on a $30 shotgun would buy 24 pounds of pork chops! The little matter of a gun excise tax, tacked on to the retail cost, could (and probably did) turn away customers.
The original excise tax on firearms was channeled directly into the general fund. None of it was spent for wildlife purposes; however, in 1937, the PittmanRobertson Federal Aid in The Wildlife Restoration Act was passed, providing that the federal excise tax on sporting arms and ammunition be earmarked for "wildlife restoration." It was a principle heartily endorsed by the sporting arms and ammunition industry and a way to implement the findings of Aldo Leopold's game survey. As a member of SAAMI's executive committee, John Olin lent his full support to the new program.
In 1935, Olin formed the Western Winchester (WW) Game Restoration Department, based at East Alton. This began as a small game farm, mainly concerned with habitat improvement and quail stocking. Working with landowner cooperators and leased land, game managers stocked wildtrapped and penreared birds in the spring and fall The W-W Game Restoration Plan was developed, combining new techniques of gamebird rearing with habitat development. When the first soil conservation district in Illinois was setup in the mid 1930s, Western Winchester (the name would be reversed in later years) was designated by the trustees of the district as wildlife management consultants.
The old WW Game Restoration Department was disbanded in 1946, transferring certain functions and personnel to the newly organized Wildlife Management Institute (WMI) in Washington, D.C. In fact, some of the first projects of WMI were applications on a national basis of the Western Winchester Game Restoration Plan.
During World War II, all excise taxes were increased, and the tax on sporting arms and ammunition was hiked from 10 to 11%. Excise taxes were rescinded after the war, but the sporting arms and ammunition industry specifically requested that the full 11% tax on their products be retained. Such voluntary taxation was unique, an eloquent testimony to the fact that the gunmakers believed professional game management was worth investing in.
The years after World War II brought vast changes to the American hunting scene. Almost overnight, great new pressures were beginning to weigh on America's game lands and wildlife. The Depression and World War II were past; there was more discretionary money and a flood of consumer goods on which to spend it. Road systems were being expanded, and there was a rising tide of new cars filled with hunters enjoying their release from economic and military restrictions. A new era in outdoor recreation had arrived, and with it came a highly efficient new agriculture. Nothing would ever be the same again. Also, hunting was no longer necessary as a means of providing food for the table. The emphasis had shifted to the sporting aspects of hunting.
All the developments in game restoration, game management, and conservation before World War II were groundwork for those postwar years. The impact on our game lands was greatly buffered by existing conservation programs and the small corps of trained game managers who held the line and bought time while new programs gained strength. The PittmanRobertson Act was providing more money each year and just as important, it was money reserved for solid game management and not political boondoggles. New ground was being broken by such professionals as Aldo Leopold, Seth Gordon, Ira Gabrielson, and others the first contingent of game managers to be trained in their new artscience. If the foundation of modern game management had not been laid during the late 1920s and 1930s by men such as John Olin, effective game management on a national scale might never have been developed in time. Today's outdoorsmen owe a great deal to those conservation pioneers men who may have done more to perpetuate American hunting than anyone before or since.
In 1952, John Olin formed the Winchester Conservation Department. The official charge went beyond the old WW Game Restoration Plan. The main mission would be to promote professional game management in all its aspects particularly the hunting preserve concept4.
By nature, John Olin was always concerned with the future. His motto throughout his adult career was, "There's a better way to do anything, if you will put your mind to work." He became increasingly aware that a soft spot of the sporting arms and ammunition business was in densely settled regions where access to hunting was becoming more difficult There might be game enough in such areas but there was also a growing number of "No Hunting" signs. There were two general solutions: to acquire more public hunting lands with private money, and to develop hunting on private lands with private money. In spite of expanding land acquisition programs, it was obvious that the first method could never keep pace with growing demand. Public effort must be augmented with private enterprise and its most effective form was felt to be the commercial hunting preserve where the public could hunt released gamebirds for a fee. As commercial ventures swallowed up more and more game lands, it became obvious that only private enterprise could save some of these lands for hunting. Olin became a member of the Fin & Feather Hunting Preserve (now the McGraw Wildlife Foundation), Dundee, Illinois, and the Rolling Rock Hunting Preserve, Ligonier, Pennsylvania. He must have liked what he experienced on these hunting preserves because he swung into action.
Through the leadership of John Olin, SAAMI hired a field staff of three men: Charley Dickey, Joe Davidson, and Kenneth Dodd. When Dodd resigned, he was replaced by Dr. George Burger. These dedicated men worked in various regions of the country and were instrumental in the passage of necessary state legislation, as well as assisting neophyte hunting preserve operators with management and promotional problems.
By design, the efforts on the SAAMI field were reduced over the years until only one man was left. Charley Dickey made the promotion of hunting preserves a labor of love, and did much, through writing and consulting, to develop the concept on a regional and national basis; however, his talents were later redirected to the National Shooting Sports Foundation.
John Olin also knew that the preserve concept could succeed only if it maintained a high degree of "quality hunting in natural surroundings" where the average hunter could enjoy good dog work and sporty gunning. With this in mind, in 1952, he directed the purchase of three submarginal farms for a total of about 640 acres near Brighton, Illinois, to serve as the future home for both the Labrador kennels and as an experimental hunting preserve. Stan Koenig, an Olin employee, inverted the name Olin and suggested Nilo as the name for both the kennels and the farms.
The main assignment of the Winchester Conservation Department in the midfifties was to promote the hunting preserve concept, both on a local and national level, and have Nilo Farms serve as a demonstration area for potential preserve operators as well as for state wildlife administrators. The department also conducted and publicized experiments on improved preserve management techniques. The latter effort resulted in the publication, "Shooting Preserve Management The Nilo System in 19665. The term "Shooting Preserve" was later dropped for the term "Hunting Preserve." After all, our effort was to preserve sport hunting, not just the shooting of gamebirds6.
As the hunting preserve concept became established throughout our nation, Nilo Farms increased its efforts to demonstrate various clay target games to their hunting guests, such as Crazy Quail, Sporting Clays, Riverside Skeet, and Five Stand as well as standard trap and skeet.
Mr. Olin believed, devoutly, in the retriever breeds and the necessity of good dogs in reducing losses of game in both upland and wetland hunting and established Nilo Kennels. The black Labradors of Nilo Kennels would become famous in the national field trial campaigns, especially King Buck. Trained by the Manager of Nilo Kennels, T. W. "Cotton" Pershall, King Buck won national championships in 1952 and 1953 and, to this day, is the only retriever to complete 63 consecutive series in the National Championship Stake. King Buck was featured on the 195960 Federal Migratory Waterfowl Stamp - the only dog ever to appear on the annual stamp. When hip dysplasia became a problem within his Labrador retrievers, Mr. Olin organized the Orthopedic Foundation for Animals (OFA) in 1966 to control the genetic disease and perhaps find a cure. The OFA is still going strong in Columbia, Missouri (See www.offa.org).
There is little doubt that Nilo Farms was a key factor in the rise of the hunting preserve concept -- and it surely has had a great influence in establishing standards. For over three decades, Nilo Farms has been the hallmark of hunting preserve quality, promoting its concept of "quality hunting in natural surroundings" through publications, workshops with game managers and extension specialists, field days with students, and onthejob training programs for hunting preserve managers. John Olin was also the guiding light in developing a harmonious relationship with the Illinois Department of Conservation (now the lllinois Department of Natural Resources) and organizing the Illinois Hunting Preserve Association in 1967 (now the Illinois Hunting and Outdoor Sports Association). Whenever Mr. Olin was in the Alton area and could spare the time, he would join the Nilo hunting guests for lunch. Mr. Olin's presence and the chance to visit with him made their day a memorable occasion.
Throughout my tenure with John Olin, he strongly supported the efforts of Winchester's Conservation Department within the North American Gamebird Association. Hence, it was not surprising that the North American Gamebird Association recognized John Olin by presenting him with their first annual award for his contributions to game breeding and hunting preserves.
The same was true of his interest and support of hunter education on an international level. He believed that hunters should be safe, responsible and knowledgeable and never questioned the Winchester Conservation efforts within the North American Association of Hunter Safety Coordinators (now the International Hunter Education Association).
John Olin was in a special position to defend and promote hunting preserves and modern game management He not only headed one of the great sporting goods industries of the world, but also the giant corporation that bears his family name. He was in a unique position to influence sportsmen, other members of the sporting arms and ammunition industry, and government and business leaders on a national level. This was apparent when he wrote his peers in the business world on behalf of a fundraising campaign for The Wildlife Society and obtained funds from sources that probably never before contributed to wildlife conservation.
John Olin was not prone to make a decision in haste, nor was he reluctant to seek information on a problem from knowledgeable people, regardless of their station in life. He was a genius in absorbing and evaluating details on any subject of personal interest Within the field of wildlife management and sport hunting, everything that captured his fancy benefitted by his attention hunting preserves, Labrador retrievers, Springer spaniels, Atlantic salmon, bobwhite quail, sporting firearms and ammunition, and even fishing reels. And, just for good measure, his horse, Cannonade, won the 100th running of the Kentucky Derby!
It has been said that the Age of Giants has passed. Politics, business, labor, art, science, and religion are staffed by men and women who vary in competence but have one thing in common: they are rarely larger than lifesize. This is as true of game management as of any other profession. Most of game management's giants, including John M. Olin are gone, having blazed the trail for the competent professionals now in charge of our wildlife resources and the future of sport hunting. In retrospect, John Olin not only was in the position of being a guiding force in the emergence of hunting from the subsistence phase into today's outdoor sport, but he did so with a deep devotion to sport hunting without fanfare. In addition, he helped to guide the development of modern wildlife management, which now provides outdoor recreation for millions of our citizens.6
"And, at long last, with the approval of Richard Hammett, President, Winchester Division, Olin Corporation, the history of John Olin's anonymous contributions to the welfare of our wildlife resources and sports hunting have been documented for Nilo and Winchester guests as well as historians."
Literature Cited
1Miller, John J. 2005. A Gift, of Freedom. How the John M. Olin Foundation Changed America Encounter Books, San Francisco, California.
2Leopold, Aldo. 1931. Game Survey of the North Central States. American Game Association,
Washington, D.C.
3Leopold, Aldo. 1939. Game Management. 481pp.Charles Scribner's Sons, New York City, New York.
4Kozicky Edward L. 2005. The Illinois Department of Natural Resources and Hunting Preserves. Illinois Hunter 16(I). Illinois Hunting and Outdoor Sports Association. Sherman Shaw, Edi or. Box 80,
LaMoille, Illinois.
5Kozicky, Edward L. and John B. Madson. 1966. Shooting Preserve Management The Nilo System. 311pp. WinchesterWestern Press, E. Alton, IL..
6Kozicky, Edward L. 2005. Hunting Preserves for Sport or Profit. 210pp. paperback. 817 Southmoor Place, Godfrey, Illinois 62035.
Appendix A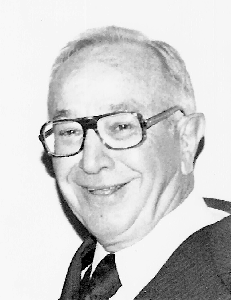 Edward L. Kozicky was born in 1918 in Elbron, New Jersey. Educated at the University of Maine and Pennsylvania State University (PSU) in wildlife management.. Enlisted in the U.S. Army 10'" Mountain Division in 1943 and discharged as a First Lieutenant in Chemical Warfare in 1946. Graduated with a Ph.D. from PSU in wildlife management in 1948. Spent 8 years at Iowa State University as the Leader of the Iowa Cooperative Wildlife Research Unit. Joined John M. Olin in 1956 as the Director of the Wildlife Conservation Department for Winchester with the main task of aiding and abetting the hunting preserve concept through the operation of Nilo, a demonstration and experimental hunting preserve. Coauthored "Shooting Preserves The Nilo System." He was on the Illinois Conservation Advisory Board for 20 years.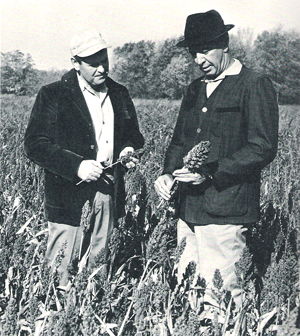 Upon John Olin's death in 1982, he retired from Olin and became the first Executive VicePresident of the North American Association of Hunter Safety Coordinators. In 1986 he retired from the NAAHSC and became a visiting scientist at the Caesar Kleberg Wildlife Research Institute in Kingsville, Texas and wrote, "Hunting Preserves for Sport or Profit." He later did contract work on range wildlife interactions for The Texas Parks and Wildlife Department and historical research for the Welder Wildlife Foundation in Simon, Texas.
Kozicky is past president of The Wildlife Society and a former director(1966-2006) of the Orthopedic Foundation for Animals. Married Carolyn Reed of Portland, Maine in 1941, and they have been blessed with three children.